The end of 2017 has seen success for us in no less than 3 songwriting competitions…
Firstly, we won the Jazz/Blues category in the UK Songwriting Contest 2017 for the song Space Dust, which is the 2nd time we've won this competition!! We also received a further 8 placements as Finalists/Semi-finalists in the Jazz/Blues and Adult Contemporary categories for 5 other songs, all off our debut EP.

Secondly we were shortlisted in the USA Songwriting Competition, for the song Little Miss Kryptonite, which given the competition this year had 47,907 entries we think is pretty amazing.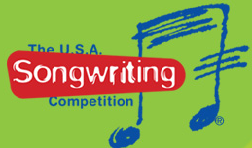 Finally (for the moment!) were also made a Top 10 Finalist in the NewSong Music Songwriting Competition (out of c. 5,000 entries), but sadly couldn't compete in the final due to it being at the Lincoln Center in NYC the day before a London gig we'd committed to!!